Cabaret, 2014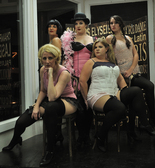 ---
LITTLE SHOP OF HORRORS, 2013
Our best musical theater offering to date! Audiences rocked out to great music of the 50's and 60's. Little Shop of Horrors kept audiences in stitches as they watched poor, hapless Seymour fall in love with beautiful and unlucky Audrey. The villainous
Audrey II left a trail of blood for Seymour to cover up, forcing him to become the unsung hero at the end of the day. Directed and choreographed by Melanie Mays. Music Direction by Melanie Mays and Lisa Litteral. Starring Colleen McClure as Audrey; Dan Johnson as Mushnik; Jeff Whitty as the Dentist; Rachael & Damaris Britton, Alex Brookins, Britney Phillips as the Girls.
---
Lucky Dollar, 2013
---
THE FANTASTICKS, 2012

The Fantasticks thrilled audiences with Try to Remember and Soon It's Gonna Rain. The Fantasticks is the longest running musical on Broadway. Enjoy the thrill of young love; parents vs children; and watch as they live, laugh and love as the seasons change, always and forever! Produced by MadCo. Directed, choreographed, music direction, Melanie Mays. Starring Jeff Whitty as El Gallo; Erin Grubbs as Matt; Alex Brookins and Tovya Vargas as Luisa; Dan Johnson as Matt's Father; Larry Blake as Luisa's Father; Dave Smith as the Old Actor; Jacob Smith as Mortimer; Kathleen Osgood as the Mute.

---
CHRISTMAS SPECTACULAR 2010 AND 2011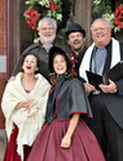 Christmas Spectacular 2010 and 2011! It was beautiful, thrilling--everything you ever wanted for Christmas all rolled into one! Beautiful voices, fabulous dancing, funny Santa, thrilling musical acts. It's a sight to behold! Produced by MadCo.

---
SOUND OF MUSIC, 2011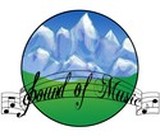 The hills are alive with the Sound of Music! This was the highest grossing show of all time in Opera House history, outperforming Fiddler on the Roof, surpassing box office from any past theatrical company at the Opera House. Directed and Choregraphed by Melanie Mays, music direction Lisa Litteral and James Brown, Sound of Music was MadCo's first production as a 501 c3 not-for-profit organization. Critics raved! Broadway comes to Monticello, FL! Nine shows, September 2011.

---
OKLAHOMA!, 2010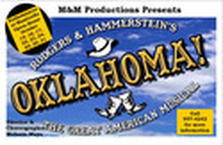 M&M Productions' successful production of Oklahoma! thrilled local audiences in October 2010.
The show was directed and choreographed by Melanie Mays. Here's what the critics had to say: "Clever choreography, melodious voices...and well trained performers combine to bring the romantic musical"Oklahoma!" to life at the Opera House".
---
Fiddler on the Roof, 2009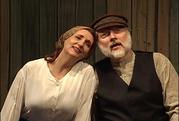 Our first large-scale musical, Fiddler on the Roof, directed and choreographed by Melanie Mays was produced under the Opera House Stage Co. This show was such a large scale success, that it prompted Ms. Mays to go out on her own and start
M&M Productions. Audiences were shocked that a small town like Monticello could produce high-quality, semi-professional theatre, using home town actors! The show grossed more than any other show in the history of the Monticello Opera House. Fiddler on the Roof starred Duncan Hoehn as Tevye; Lisa Reasoner as Golde; Kathleen Osgood as Yente; Marisa Grooms as Tzeitel; Caroline Mueller as Hodel; Talitha Hanks as Chavela and the Christopher Sheats as the Fiddler. Entire families were used in the chorus and smaller parts!
---